DELUXE APRICOT BODY MASSAGE
Begin with an antioxidant rich nourishing gentle body scrub followed by a full body massage with the incredible aroma of fresh apricot pulp.
Apricot oil blend includes seabuckthorn, jojoba and pomegranate oils that give skin nourished results and a delicious aromatic deeply repairing massage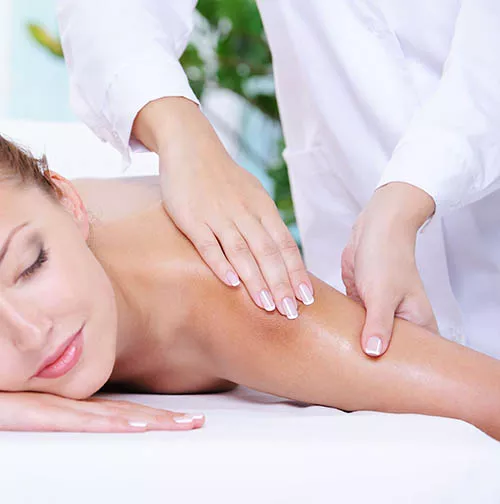 Invigorates blood circulation and improve wellness.
BACK, NECK AND SHOULDER MASSAGE
Helps relieve tension in the neck and shoulders.