The Most Experienced Laser Clinic for Hair Removal
Unsightly hair on the face or body can affect our confidence. Laser hair removal is a safe and effective option to rid you of unwanted hair.
We're renowned for our excellent laser hair removal – resulting in thousands of happy clients!
Laser can remove hair from the face and body including: all facial hair, neck hair, body hair, legs, bikini line, arms, chest and back. The number of treatments differs from person to person, with most needing between 3 and 8 treatments.
Our consultations are free and your treatments are never rushed, even though our prices are low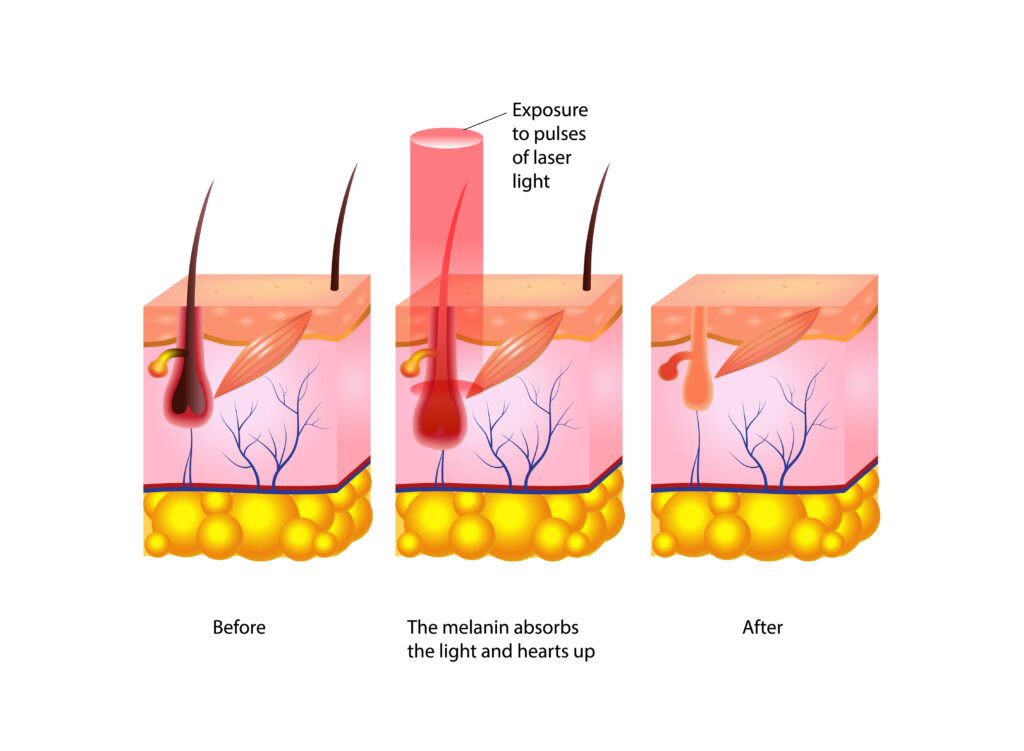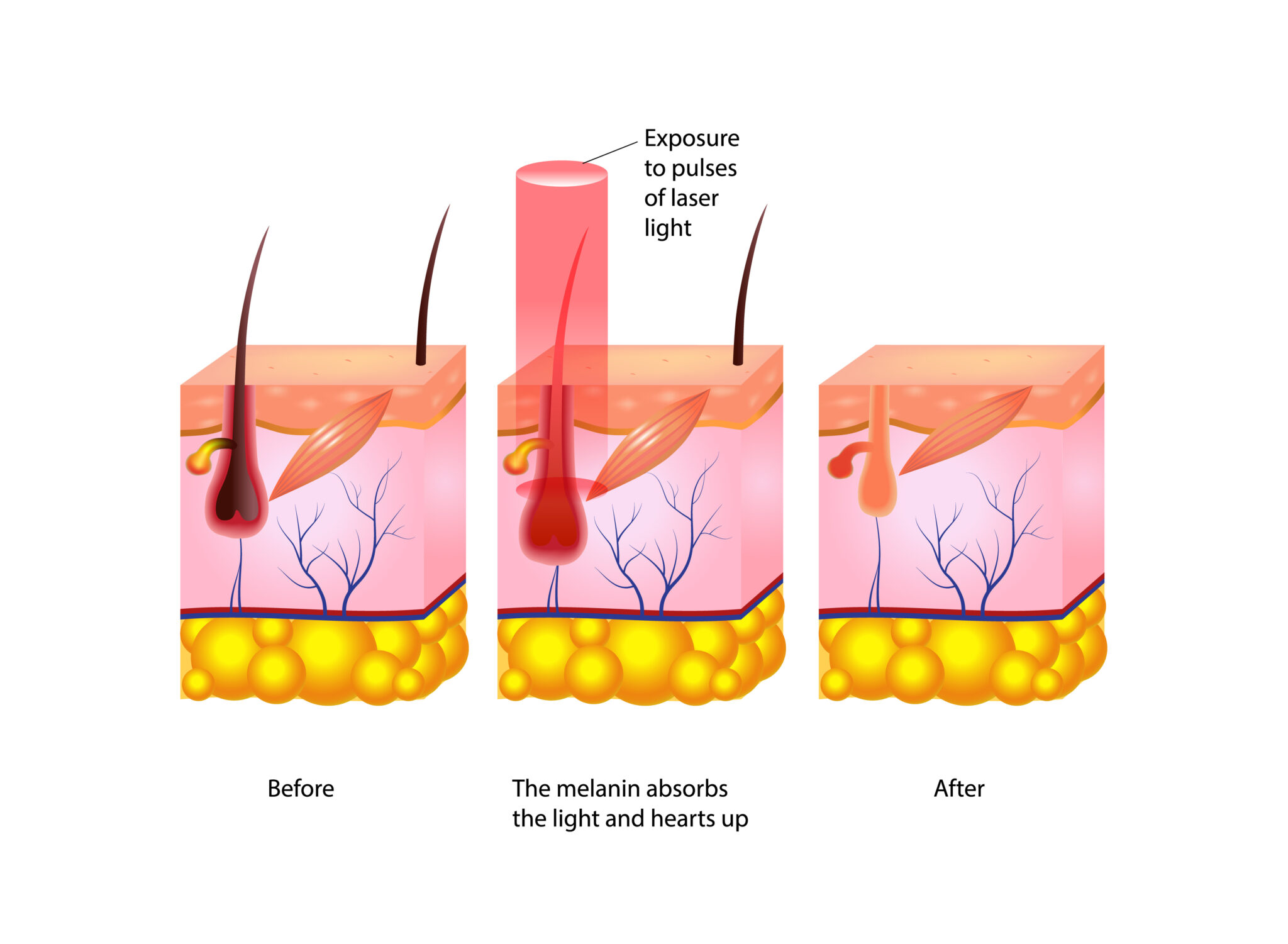 Initial Consultation is Free and Patch Test is Free!
How Many Treatments are Needed?
The treatments may be 1 month or 2 months apart. The results will depend on the type of hair growth, the amount of hair growth and the stage the hair growth.
Our patented Brr-eezz cooling system ensures your treatment is comfortable and that your skin returns to normal at a faster rate, therefore reducing down time.
We operate class 4 medical devices. Our research tells us that the most effective results for dark hair removal is with LASER. The Polaris n.d.Yag laser delivers intense laser energy to a specific target, the hair follicle. The laser energy destroys the precise region in which the hair grows. The hair is destroyed without causing any damage to the surrounding skin tissue.
We adhere to strict maintenance protocols for all our Lasers and we regularly invest in Laser machine health checks and upgrades all of which ensure your safety.
For many individuals the real permanent hair removal solution is to mix hair removal systems. That's why we have them all!
We will always advise you of the best and most suitable treatment solution for you. A consultation is highly recommended to assess your hair growth concern so that we can then recommend the best possible solution for you.
Your Skin is Always Preserved
Laser Hair Removal Prices
Half Leg, Bikini, Underarm

€150

Full Leg and Extended Bikini

€200

Full Leg and Brazilian

€200

Full Leg and Hollywood

€200
FYI
– Did you know that if you have Laser for hair removal, the area may have to be shaved before you have the treatment?
This is suitable in most cases, however, if you have fine vellus blond facial hair we advise that you see us for a consultation first. In our experience, there are better ways to tackle this type of hair growth, such as blend method or electrolysis.
Laser is an acronym for Light Amplified Stimulated Emitted Radiation therefore the word itself does not mean a specific treatment. Each laser delivers light energy through a medium which gives it a unique action.
Our clinic began in 1983 specialising in hair removal. We have a proven track record of thousands of clients who are 100% satisfied with their results. When you're looking for permanent hair removal it's helpful to understand some of the implications of the system you choose. We are so passionate about hair removal and skin safety that we can promise to guide you to the best treatment to suit your hair, and we'll advise you of the best treatment plan for your individual needs to ensure you get the very best results. Our Aesthetic Laser Therapists are friendly, professional and accurate in their work. They have been highly trained in an environment that cultivates a core value of integrity in customer care.